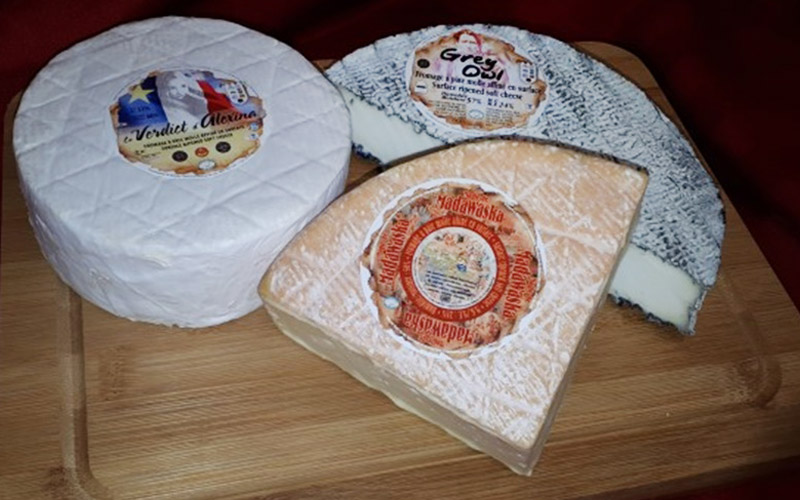 FINALIST OF THE 2018 CANADIAN CHEESE AWARD
Last February, judging for the 2018 Canadian Cheese Award took place. Judges evaluated and scored 375 Canadian cheeses according to different technical and organoleptic criteria.
Three cheeses produced by theFromagerie Le Détourcaptured the judges' attention and are finalists in four categories. They are the Grey Owl, the Magie de Madawaska and theLe Verdict d'Alexina. Winners will be announced June 6th in Toronto.The next day there will be a trade show for the cheese industry and a night market.